Please Visit Our Sponsors
Open Daily Year Round
Caverns - Lodging
Dining - Gift Shops
518.296.8900
Visit Our Web Site
Frank Swim Antiques
Decorative Objects
430 Warren Street
Hudson, NY
518.822.0411
Visit Our Web Site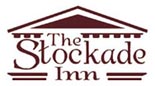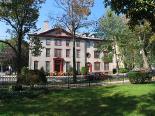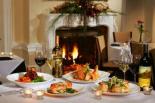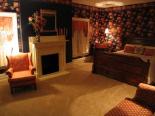 In Schenectady's Historic
Stockade District
The Stockade Inn
1 North Church St.
Schenectady, NY
518.346.3400
Visit Our Web Site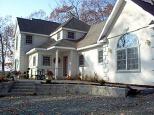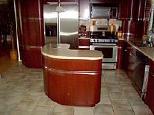 New Homes
Commercial
Office Space
Kitchen and Bath
Remodeling
Windows & Doors
Garages
Renovations
Kitchen and Bath
JPM
Contractors
Troy, NY
(518) 729-0867
20 Years Of
Contracting
Solutions
Visit Our Web Site
The Capital Region plays an important role as the home to many fine business, large and small, that make their products right here in New York's beautiful Capital Region. From candles to soap, and candies to cheese, plus maple syrup, wine, cider and a whole lot more. Companies such as Indian Ladder Farms, Sweet Spring Farm, Dry Brook Sugar House, Dutch Desserts, Saratoga Peanut Butter, Sticky Fingers Gourmet Apples, Uncle Sam's Candy, Adirondack Candles and many others. Look for these great local companies and their products, during your travels and "take a bit of the Capital Region ... back home with you!"
If you have any questions or need assistance in the Capital Region, please contact JustTheCapitalRegion.com, at (413) 442-3204. We are here to assist you Free Of Charge.
Indian Ladder Farms - 342 Altamont Road, Altamont, NY - (518) 765-2956

Come spend a day at the farm! Located within easy driving distance from New York's capital and just minutes from the villages of Voorheesville and Altamont, Indian Ladder Farms is the perfect place for those who appreciate nature, fresh foods and the farm experience.

Enjoy our seasonal pick-your-own strawberries, blueberries, raspberries and of course apples! Browse our farm store with picked fresh, farm produce, local foods, and unique gifts and toys. Try our fresh baked homemade pies and goodies from the bakery. Stay for lunch at the Yellow Rock Café featuring fresh and local foods.

Step outside and visit our friendly farm animals or meander the nature trails as you enjoy the view of the Helderberg Escarpment. We offer field trips, farm parties and Barn School summer programs.

Cider is fresh, unprocessed apple juice. At Indian Ladder Farms cider is made from apples picked off the tree... More >>>
Sweet Spring Farm - 240 Saunders Road, Argyle, NY - (518) 692-7445

Sweet Spring Farm is a small goat dairy farm located in the heart of beautiful Washington County, New York, bounded by the Hudson River Valley to the west, the Green Mountains of Vermont to the east, and the Adirondack Mountains and Lake George to the north.

Our farm is nestled in a secluded valley on the site of a homestead dating from the 18th century. Bountiful hayfields and woodlands of birch, locust, and sugar maple surround us. The namesake spring provides crystal clear water for our small pond and pastures.

Sweet Spring Farm is the ideal setting for the production of the finest goats' milk products. We follow the principle that the healthiest and happiest animals produce the best products. Our "Cossayuna" herd of pure-bred Nubian dairy goats is treated with the utmost care, and they graze on green grass pastures, and winter on our own farm-grown hay of grass, clover, and alfalfa... More >>>
Dry Brook Sugar House - 432 Chambers Road, Salem, NY - (518) 854-3955

We welcome visitors year round. At the Sugar House you are always welcomed with warm smiles from family and friends that have stopped in to see how the "sap is running". You will enjoy the aroma of sweet maple syrup as it is bottled. You may be fortunate to find John Chambers Jr. there to tell you how it was done in the "old days".

Sugaring Season runs approximately mid February through March. Join us for our pancake breakfasts during New York Maple Sugar Weekends. Weather permitting we have horse drawn sleigh / wagon rides. Tours are available during sugaring season for school children and adults alike. Please call to confirm we are boiling. We offer wagon rides to some of our taps and have a dining room where children may bring boxed lunches and we service ice cream with warm syrup. Maple Syrup, Cream and Candy are available for purchase year round. Gift baskets and party favors are available for any occasion... More >>>
Dutch Desserts - Kinderhook, NY - (518) 758-8820

Marjan Beebe came to the United States from the Netherlands in 1989 to visit her brother in Kinderhook, NY. While here, she met Keith Beebe, a local college professor. They began to date and after about two months decided to get married.

In the early days of their marriage, Keith told Marjan that he was an apple pie "fanatic" and was always looking for "the best" apple pie. After trying numerous pies from roadside stands and restaurants, Marjan told Keith, "You haven't tried apple tart (as they are called in the Netherlands) until you have tried mine." After one bite of her apple tart, Keith agreed that not only was it the best he had ever tasted but that it was marketable. He told her he never tasted anything even close to the wonderfully delicious crust combined with the apples and cinnamon. Eventually they started to sell the apple tart at one small farmers' market in Kinderhook. This was very successful and people began to ask for other flavors such as blueberry, peach, raspberry, etc.

Several years later Dutch Desserts continues to grow at a very fast pace. They now provide their tarts to numerous stores in eastern New York, western Massachusetts, and Connecticut, and, they sell their products at many upscale farmers' markets throughout the area... More >>>
Saratoga Peanut Butter Company - Saratoga Springs, NY - 1-888-967-3268

It all started in a small kitchen in the heart of Historic Saratoga Springs, NY. A well thought out plan was developed to design a Peanut Butter that would not only deliver a heart healthy punch, but would make the soul sing as well. Something that would be absolutely delicious, taste completely sinful, and is extremely healthful ....Eureka! The Saratoga Peanut Butter Company was born.

With unique blends infusing our fresh peanuts with Bananas and raisins, Local Maple syrup and Honey, Decadent dark chocolate ( we also make some with White Chocolate)....and well, you get the picture. You have to try for yourself! The handful of nuts over at the Saratoga Peanut Butter Co. are confident we can bring a HUGE smile to your face despite all the peanut butter stuck to the roof of your mouth. Our peanut butters are made in small and controlled batches to ensure high quality and freshness in every jar. We do not add any unnecessary oils, sugars, or preservatives. It really is a all natural and delicious way to enjoy this wonderful staple while keepin' it healthy... More >>>
Sticky Fingers Gourmet Apples - Cohoes, NY - (518) 928-2367

Sticky Fingers Gourmet Apples was founded April 2007-2015with the desire to bring decadent gourmet confections to those who seek quality and affordability. Our family owned business prides itself in providing you with the most luxurious chocolates and freshest items possible. Since we are not a large factory, we pay great attention to detail and everything is checked thoroughly before it is shipped. As part of the Pride of New York campaign we support NY owned companies and farmers to help stimulate our local economy. It is our local farmers who provide you with the freshest apples possible. Many times our Granny's are picked in the morning and "created into the item of your choice" by noon.

Our large Granny Smith Apple is smothered in a creamy sweet buttery caramel, then covered with milk chocolate and topped with your choice of candy coatings. It is delivered in a cellophane wrap with matching label and ribbon... More >>>
Blue Moon Clay Studio - 2242 Route 113, Greenwich, NY - (518) 692-7742

Brenda McMahon, a nationally renowned ceramic artist, owns and operates Blue Moon Clay Studio, located along the Hudson River just east of Saratoga Springs, New York. She creates all her fine, burnished porcelain vessels by hand on the potter's wheel and uses raw clay to roll out her tiles and fires both in her outdoor gas kiln. These unique saggar fired porcelain vessels & tiles are created from the heart and designed to bring beauty and joy to your home. Brenda's award winning work is exhibited in galleries nationwide and part of private collections across the county.

Brenda's ceramic art work is available for sale to: Individual art collectors for their home or personal collections and Art Galleries for representation (wholesale prices offered)

Brenda also offers workshops and internships for interested students who wish to increase their knowledge and design skill in creating ceramic art... More >>>
Uncle Sam's Candy - 2571 Albany Street, Schenectady, NY - (518) 372-2243

For almost 70 years, Uncle Sam's Homemade Chocolates has been famous in the Capital Region of New York. We've been making Chocolate Bark, Chocolate Butter Crunch, Truffles, and over 60 varieties of hand dipped chocolates for all this time. At Uncle Sam's, the chocolates are dipped in REAL milk chocolate, not confectionery coating or imitation "chocolate flavored" candy. At Uncle Sam's candy you'll find a variety of products, including hand-dipped chocolates like our famous TopHats & Nut Bark, and Old Time Favorites like Cordials and Fruit Slices.

We strive to get orders received by Noon Eastern Time shipped the same day, assuming all items are in stock. Orders received after Noon on Fridays will typically ship the following Monday... More >>>
Adirondack Candle Company - Glenville, NY - (518) 399-8831

We strive to be a Candle Manufacturer/Wholesaler/Retailer who loves to create candles that reflect the life and scents of the Great Adirondacks. The Adirondack Candle Company was born in our kitchen for our own use, but quickly grew to include Family and Friends and now is rapidly spreading across the Adirondacks…..and beyond.

While we move forward on this journey, (one candle at a time) we're also very aware that it's only candles being made. We strive each day to enjoy the moment, have fun, and try not to take life so seriously that we can't enjoy the sunset through the pines and across the lake at the end of a great day. That's life in the Adirondacks and at the Adirondack Candle Company.

Give us a call, or send us an email…we'd love to hear from you. We hope you have a great day, we know we will. Remember, there's always an Adirondack Chair waiting for you at the Lake.

Discover the Adirondacks yourself…one candle at a... More >>>
Planning A Visit To The Capital Region ...And Need Assistance?
Call JustTheCapitalRegion.com Toll Free At 1-800-772-7926.